Copyright 2019 © Communications Management Group, L.L.C.
All Rights Reserved


Wireless Infrastructure
Engineering, Support, & Coverage Maps
612-216-3530
and Communication Engineering Services



Your "One Stop" Radio Resource Center
Communications Management Group provides Engineering Support to Communications Professionals across the globe.
We provide services ranging from: Recommending Communications Equipment, System Configuration, Tower Site Locations, Antenna System Design, Radio System Coverage Maps for "As-Built" and "What If" applications, etc.
Communications Management Group operates behind the scenes; we are here to assist and support your sales and service staff.
All communications are held in the strictest confidence.

Government Communications Professional
"These coverage maps are just what we needed"
"Thanks for the fast turnaround."
"This is what I needed to show my customer..."
"You saved us Thousands of Dollars"
"Excellent Quality, Thank You."
"Coverage Maps are worth a Thousand Words..."
Digital Trunking System in Minneapolis, MN
Communications Management Group has constructed a Digital Trunking System in Downtown Minneapolis, Minnesota. The site provides in-building coverage as well as excellent mobile coverage throughout the Metro.
The Trunking System is built on the Motorola MotoTrbo Digital Platform providing many add-on features such as GPS Vehicle Tracking, E-Mail & Text Messaging, and Direct Radio-to-Radio Calling.
All of these features are available at very competitive prices. Call today for a communications system analysis and quote.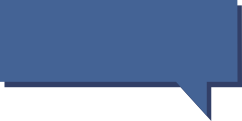 "Our local County Sheriff's Office needed to expand their coverage into some areas that were being developed. We requested several 'What If' coverage maps to show the best possible locations..."